The ACS Division of Chemical Education Northeast Region Award for Excellence in High School Teaching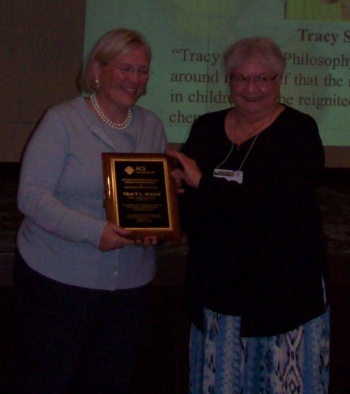 The purpose of this award is to recognize, encourage, and stimulate outstanding teachers of high school chemistry in the Northeast Region. The Northeast Region of the ACS consists of the following Local Sections in Connecticut, Maine, Massachusetts, New Hampshire, New York, Rhode Island and Vermont, which include the Binghamton, Central Massachusetts, Connecticut Valley, Cornell, Corning, Eastern New York, Green Mountain, Maine, Mid-Hudson, New Haven, Northern New York, Penn-York, Rhode Island, Rochester, Syracuse, Western Connecticut and Western New York ACS Local Sections.
A nominee for this award must be actively engaged in the teaching of chemistry or a chemical science in a high school (grades 9-12) on at least a half-time basis. The nomination must clearly demonstrate as many of the following attributes as possible:
The quality of the nominee's teaching; unusually effective methods of presentation should be emphasized;
The nominee's ability to challenge and inspire students;
Extracurricular work in chemistry or a chemical science by the nominee, including science fairs, science clubs, and activities that stimulate the interest of young people in chemistry and related sciences;
A willingness to keep up-to-date in the field, as evidenced by the pursuit of a higher degree in chemistry or a chemical science, enrollment in refresher courses and summer institutes, regular attendance at scientific meetings, membership in professional organizations, and other means of self-improvement;
Evidence of leadership and/or active involvement within the profession
THE 2016 RECIPIENT OF THIS AWARD
Tracy Suggs's philosophy of teaching is formed around the belief that the natural wonder inherent in children can be ignited in a high school chemistry class.
PAST AWARD WINNERS: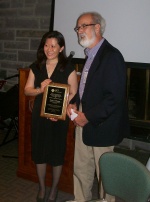 2004   Jamie Cucinotta (Fayetteville-Manlius High School - Manlius, NY)
2005   Charles DiSapio (Greenwich High School - Greenwich, CT)
2006   Brenda From (Manhattan High School for Girls - New York, NY)
2008   Steve Lantos (Brookline High School - Brookline, MA)
2009   Diana J. Simpson (Seton Catholic Central High School Binghamton, New York)
2010   Joan Pease (Hall High School - West Hartford, CT)
2012   David Hostage (The Taft School, Watertown, CT)
2015   Suzy Drurey (Newton South High School - Newton, MA)